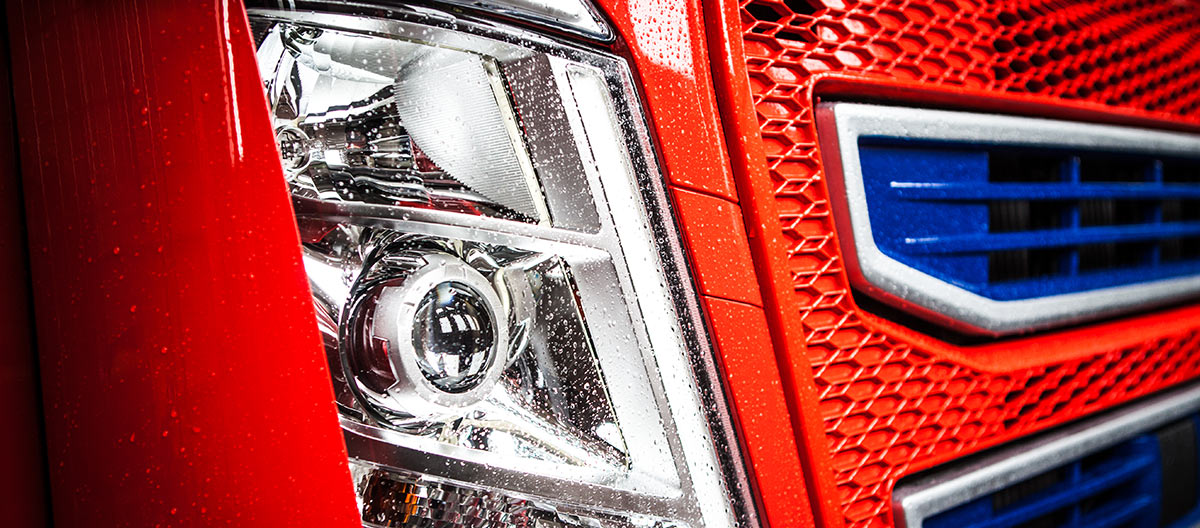 Indoor wash for lorries and buses
Do you have large vehicles and do you need a good vehicle wash solution? Alltransport's vehicle wash installation is located in Norrköping and consists of two indoor halls, meaning that you can wash your vehicles all year round. One hall is designed for buses and the other for all large vehicles.
Wash in an environmentally friendly way, with water cleaning, an oil trap and a sludge separator
The wash halls are equipped with a water cleaning facility, sludge separator and oil trap, which minimises water consumption and reduces the impact on the environment.
Includes an environmentally friendly detergent!
For a number of years, Alltransport has opted for environmentally friendly detergents in the vehicle washes, and since last spring we have used detergents and degreasers that bear the Swan ecolabel.